Pioneering work aimed at saving the iconic Scottish wildcat using almost 150 volunteers and 347 trail cameras in five specific areas in Scotland has so far identified at least 19 wildcats based on coat markings.
If you've ever wanted to see what the combination of a house cat, a leopard, a raccoon, a red panda, and a monkey would look like, then the Pallas' Cat is the embodiment of your dream. These fluffy, furry cats native to the Central Asia steppe are incredibly cute, but not well understood. We wanted to bring more awareness to the world about this awesome feline species and that's why we've put together the Ultimate Guide to The Pallas Cat. Don't forget to read the end of the post to find out how you can help save this threatened species!
This is a juvenile Pampas Cat, photographed at about 13,500 feet (4100 meters). The adults aren't much bigger than this little one, so you can imagine how small these cats really are. At between 6.5 and 9 lbs (3-4 kg) they are smaller than your house cat.
Their numbers are decreasing due to mining, loss of prey, and direct persecution among other threats.
This image is part of Cat in Thin Air, a photojournalistic project showcasing the endangered Andean Mountain Cat with concrete goals to help its conservation.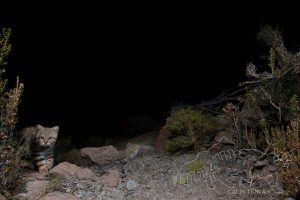 Honorable 'funeral' for the Grand Lady of Ranthambhore National Park (India), tigress Machali,  who passed away Thursday 16th of August 2016, due to old age. The funeral and memorial she deserves, what a special 'cat'. We will never forget meeting her up close, hearing her roar and seeing her make a kill, even with one canine left (see link to video).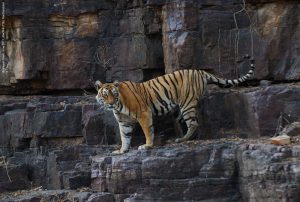 http://www.holidogtimes.com/fr/machali-la-plus-vielle-tigresse-du-monde-vient-de-seteindre-tout-un-pays-en-deuil/#gs.aflYu=A
Our video:
Red Cross volunteers searching for a drowned young tourist from the United States were led to discovery by a jaguarundi (eyra cat, similar to a mountain lion), which seemed to be guarding the deceased child.
As reported by The Costa Rica Star earlier this week, a flash flood swept away three U.S. tourists swimming in the Blanco river in the Rincon de la Vieja (Old Woman's Corner) National Park, province of Guanacaste. Two victims, a 67-year old woman, a 38-year old man were recovered by Red Cross rescuers on the day of the incident. The 6-year old child would be found a day later.
On Friday morning, rescuers were combing the riverbank about a kilometer from the spot where the boy was last seen, when their attention turned to a jaguarundi that was pacing in a semicircular pattern while grunting towards the water.