THIS WEEK ONLY! Wild Cats World is thrilled to announce that we've partnered with FLOAT to bring you limited edition "Endangered is Now, Extinct Forever" shirts. Tees available this week only! For every shirt sold FLOAT will donate $8 to Wild cats World to help us Save the Wild Cats around the globe. Head on over to www.float.org and SHOP today – lots of fun colours to choose from!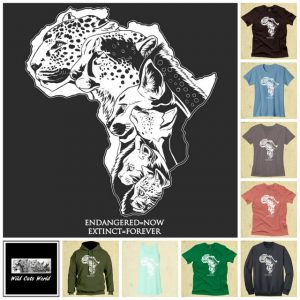 Watch this space – a new "For the Love of all things" Wild Cats World campaign is coming up end of this month, offering shirts with a new exclusive and smashing design for you all to order and wear, to show you care about the good cause of "Wild Cats Conservation" and to support our case, as with more and more programs starting, and us vividly supporting causes that fight for survival in the wild (our main mission nowadays!), we cannot get enough funds in!!!
The new design featuring the species we have in our one captive project, the sanctuary & conservation project in S.A., the leopard, cheetah, caracal, serval, African wildcat and Black-footed cat, though we of course also support the Pallas cat and all other amazing wildcats species around the world, so by buying these great shirts you will also support that!!!
Soon coming up, so don't miss it as it is only for sale for a certain period of time to make it more exclusive!!!!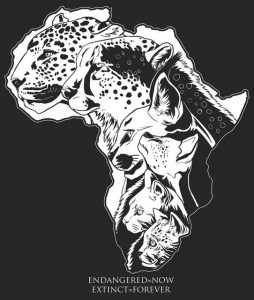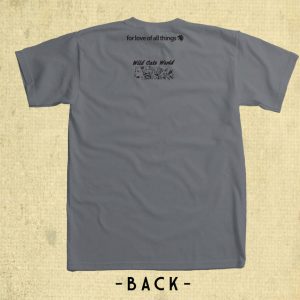 Please sign and share this petition!!!
Help us to say YES and state your opinion; please sign and share!!!!
"If things don't change, we predict leopards will essentially disappear from many areas in South Africa by about 2020″. (Samual Williams, a conservation biologist at Durham University). A census was done recently in both the Eastern, Western and Northern parts of South Africa: the Cape Mountains, Drakensberg, Soutpansberg/Limpopo Area all showed a dramatic decrease of numbers. Leopards were classified last year as "vulnerable" to extinction on the International Union for the Conservation of Nature's Red List of endangered species, which tracks the survival status of animals and plants. So signs for the leopard are also far from good!!
https://www.change.org/p/south-african-government-finall-call-for-the-leopard/c/657053626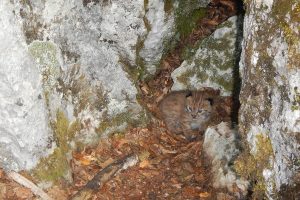 Photo by: Panajot Chorovski
A first cub photo in over a decade of Europe's largest and rarest cat, a wild Balkan lynx, raises hopes for the surival of this critically endangered animal.
With less than 50 cats remaining in the wild in the mountains of the Western Balkans, this subspecies of the eurasian lynx is close to extinction.
The lynx  faces habitat loss, illegal hunting, and revenge killing by farmers whose domestic animals they sometimes attack.
Just two years ago a cub was stoned by a local shepherd on Munella mountain in Albania — the only recent evidence of this subspecies rearing young.
Fight for survival
The biggest challenge is the population's small size and low survival of cubs, says Mareike Brix from EuroNatur, who have been working on the protection of Balkan lynx for a decade with their partners. "Only 25 per cent of all kittens born reach adulthood," says Brix.
But now, a picture of a new live cub has been captured in a second location, the Mavrovo National Park in neighbouring Macedonia, suggesting there is a healthy reproducing population there.
For a change, it's not tigers that are hogging all the limelight at Madhya Pradesh's Bandhavgarh Tiger Reserve (BTR). For the first time ever, presence of the elusive Asiatic wildcat has been confirmed here with photographic evidence, and has wildlife enthusiasts cheering. Asiatic wildcat is one of the five subspecies of the wildcat and is also a sub species of the desert cat.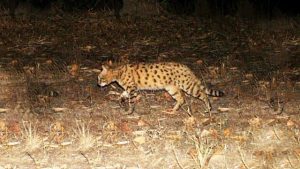 http://www.dnaindia.com/india/report-asiatic-wildcat-in-bandhavgarh-2381696