Monthly Archives:
May 2019
In memory of Olive (and all others), one of the many victims of South Africa's disrespect to wildlife: poached and stripped. Olive Foundation, by Wild Cats World, raises funds for all activities fighting against poaching, stripping, trading, hunting…..snares. As well as to rescue her three friends out of the same "hell hole" and construct a nice and safe home for them.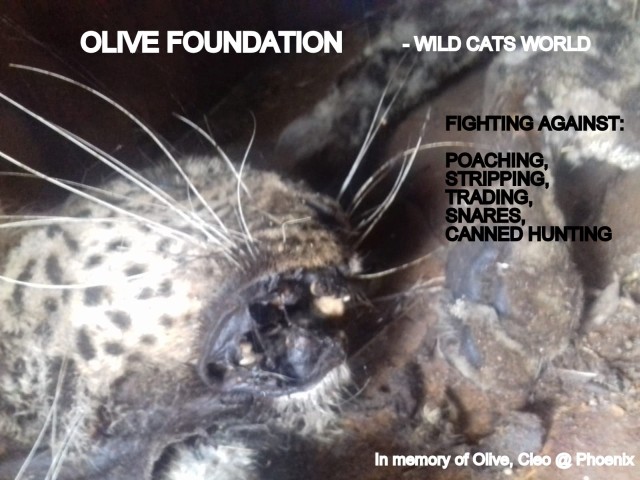 Please do support Olive Foundation with this essential work. Her death being not in vain, we hope she will be the symbol of the rescue of many big cats and other wildlife awaiting the same ill fate.Thanks.
Paypal: info@wildcatsmagazine.nl
Banktransfer to: Stichting WIld Cats World
ABN Amro Bank
Bussum, Netherlands
NL22ABNA0517247135
Reference: Olive Foundation
Some great cameratrap pictures of a "strawberry" leopard, or also called Pink or Red Leopard. Feeding on a giraffe carcass. Scientific research is done to the rare colour of the leopard, and one wild leopard was released back into the wild.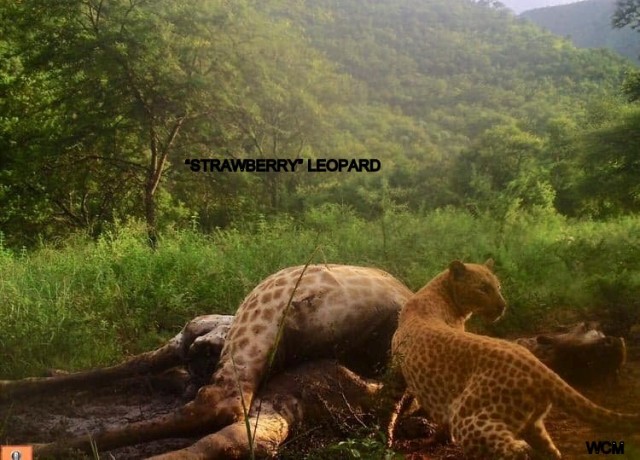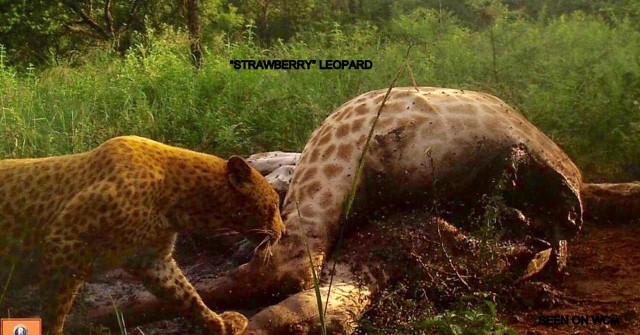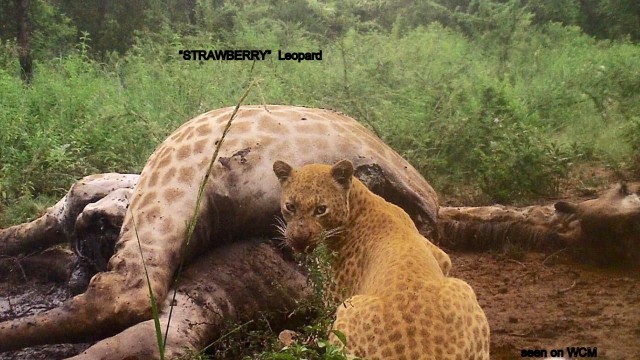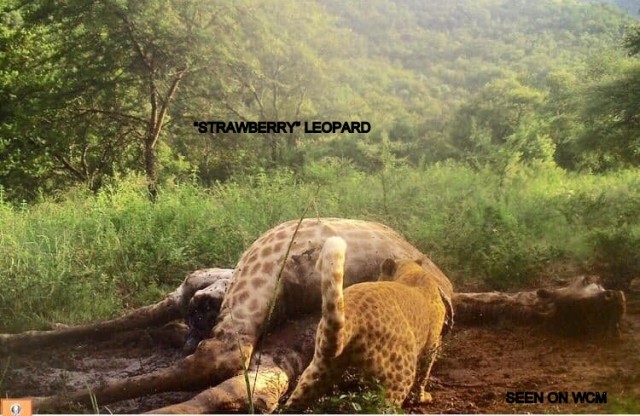 With credits to Mpumalanga Leopard Conservation, associate in leopard conservation and fighting poachers, farmers with bad intentions, snares and that sort of criminal acitivies.