From a ridge overlooking western Miaoli County, densely wooded hills roll off into the distant sea, the green canopy broken only occasionally by rice fields or rooftops. This is prime leopard cat territory, according to Chen Mei-ting (陳美汀), Taiwan's foremost leopard cat researcher who has dedicated much of her life to the study of these shy, elusive felines.

Taiwan's only surviving wild cat, leopard cats are roughly the size of housecats with tawny black-spotted pelts and thrive in Taiwan's lower elevations of around 500 meters. Areas that mix wilderness with agriculture are particularly hospitable for them as rice fields provide ideal habitats for leopard cats' favorite prey: field mice and other rodents.
Yet despite the beauty and bounty of the Miaoli countryside, the green canopy hides a more ominous reality. While leopard cats are considered a species of "Least Concern" by the International Union for the Conservation of Nature (IUCN), as they are fairly pervasive across a wide range of habitats from Pakistan to Siberia and the Indonesian archipelago, the species is on the edge of extinction in Taiwan. Researchers with the Taiwan Endemic Species Research Institute (TESRI) under the Council of Agriculture estimate Taiwan's leopard cat numbers at less than 500 animals divided into three isolated populations in Miaoli, Nantou, and Greater Taichung.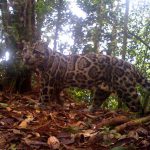 Borneo, the third-largest island in the world, is home to more endemic carnivores than any other island except Madagascar, and about half of them are threatened with extinction,thanks to habitat destruction and fragmentation resulting from logging, illegal hunting, and fires.But an international team led by researchers with the German Leibniz Institute for Zoo and Wildlife Research (IZW) and the International Union for Conservation of Nature and Natural Resources Species Survival Commission (IUCN SSC) has now published a "roadmap" for conservation efforts to save Borneo's wild cats and small carnivores.
https://news.mongabay.com/2016/06/saving-borneos-wild-cats-and-small-carnivores/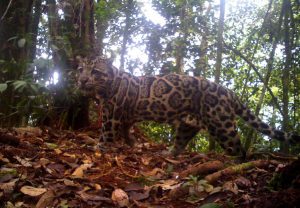 Our associates (in the Javan Leopard Release Programme) on Java/Indonesia also badly need volunteers. We can recommend this strongly, as they rescue and release so many wild animals, we have to give them as much support as possible. Read on and join them whenever you can.
Are you looking for a dreamjob? We are looking for dream caretaker(s) for our sanctuary/awareness project in South Africa.
The actual job starts next year, but as from now we start the selection procedures, and the trial periods & internships, until we have found the one(s) most suitable for this job.
Would be best to have one headcaretaker, but as also people from Overseas are welcome, we can also have two caretakers sharing the job (so seasonal), let's say yearly 6 months each.
Job described in short: being responsible for the full care, in every sense of the word, of WCW ambassadors: African wildcats, Black-footed Cats, Caracals, Cheetahs, Leopards and Servals.
Please write your info (CV, Photo, motivation) to: Babette de Jonge, info@wildcatsmagazine.nl if you are:
– (preferably) 30+ (if a true die-hard younger also possible)
– Huge wild cats and animal enthusiast, willing to make the care for them priority in your life
– Trustable and representative for WCW
– Good condition, able to work long days
– interested in WCW as whole foundation/organisation
– Able to work for someone…follow his/her wishes
– communicative skills
– Experiences,knowledge, skills – always welcome but more important: true love for the cats and willing to learn!
– Willing to come and stay in South Africa (means to get here)
More info when you write – the sooner, the better!!!
The Javan Leopard (Panthera pardus melas) is a distinct subspecies, basal to the phylogenetic tree of Asian Leopards. At present this taxon is not specifically managed in captive breeding programmes in America and Europe. As it is *endangered in the wild, and represents a genetically and morphologically unique and distinct taxon we recommend a more concerted effort to target this subspecies for captive breeding.
* The Javan Leopard (Panthera pardus melas) is classified as Critically Endangered by IUCN (International Union for Conservation of Nature) since 2008.
Its classification as Endangered is due to the fact that the article was written and subsequently published in 2007.
http://www.ctoz.nl/cgi/t/text/get-pdf?c=ctz%3Bidno%3D760