Scottish wildcat kittens rescued by Wildcat Haven offer hope for species in the wild
Two orphaned Scottish wildcat kittens have been rescued by conservation group Wildcat Haven, and moved to a purpose-built rehabilitation and release centre in the West Highlands where they will be released back into the wild at the first opportunity. With only 35 pure Scottish wildcats remaining in the world, these 2 kittens represent 6% of all the Scottish wildcats in existence and will provide a priceless boost to saving this species in the wild. These are the rarest kittens on earth.
FOR IMMEDIATE RELEASE 18th JULY 2018 (WILDCAT HAVEN)
Wildcat sightings are reported to Wildcat Haven on a regular basis, and most often turn out to be sightings of domestic tabbies or part-wildcat 'hybrids'. However this is the first time they have been recently born wildcat kittens, seemingly orphaned and not far from a road.
"I almost fell off my chair when I saw the photos." Explains Wildcat Haven's chief scientific advisor Dr Paul O'Donoghue, "The markings looked amazing, far better than any kitten I'd seen in a zoo, but in a very exposed place. It seemed likely they had been abandoned or orphaned and were in grave danger."
By next morning Wildcat Haven team members were converging on the East Highlands from across the UK, with permission granted by Scottish Natural Heritage to carry out a rescue if the kittens were indeed orphaned.
24 hours after the original eye witness sighting there was still no sign of a mother and the kittens were moving closer to the road. As the first fieldworkers, Charlie Chandler and Savannah Brownlow, arrived on site weighing up how to best make a capture, they were met by the same eye witness, carrying two weak and dehydrated wildcat kittens wrapped in his jacket.
Wildlife filmmaker Steve Piper, who has worked with wildcats for 15 years, arrived shortly afterwards, "Charlie and Savannah had the two weak and timid kittens safe with some bedding and food. We went straight out to set remote cameras and bait to make absolutely sure there wasn't a mother around looking for them.
"By next morning after some food and water the timid kittens had transformed entirely and we had two spitting balls of fury in their place. They were little mini wildcats stamping, hissing and growling, displaying all the explosive aggression typical of the species, reputed to be untameable".
Piper spent several more days searching the area for the mother but to no avail; "Nothing on the cameras, no tracks, no eyeshine or calling in the night. Perhaps she was run over, perhaps snared, sadly there are a lot of threats out there for wildcats; these two orphans were incredibly lucky to be found in time."
Meanwhile, the kittens had received a clean bill of health from the vet and gone on to meet O'Donoghue at a specially designed wildcat rescue facility in the West Highlands established by conservation group, Highland Titles, a long term supporter of Wildcat Haven's work.
"We set it up last year." Explains Highland Titles Founder and conservationist, Dr Peter Bevis, "I'd heard about injured wildcats getting handed in to vets and ending up in a zoo which just seemed wrong to me. I thought we could fence off some of our forest and that would be a good place for an injured wildcat to recover before being released back into the wild. I never expected that we'd have two orphaned wildcat kittens coming to stay though!"
The kittens were moved in, with Wildcat Haven's vet Nick Morphet sleeping close by on site to watch over them and ensure they settled in safely. There was little need to worry though, true to their heritage as one of nature's most stubborn survivors, the kittens were out of their den and exploring within half an hour.
"I am overjoyed that we've been able to give these two orphaned wildcat kittens a lifeline." comments O'Donoghue, "They're safe in the largest wildcat enclosure in Europe, Highland Titles have literally put a fence round a forest, there's even a stream. It's a near-wild environment for these priceless kittens to grow into adults with our whole team looking out for them as they do so.
"I hope everyone across the Highlands remembers we have this facility available; orphaned kittens or injured adults, we can provide them a safe place to recover, and ensure their return to the wild. We must do everything we can to keep as many wildcats in the wild as possible. The look in these kitten's eyes tells you immediately that they don't belong in a cage."
"Once these kittens are old enough they will be released at the first opportunity. Any wildcat that comes here will be returned to the wild. The purest wildcats are in the wild, they can be protected there, and it's where they belong, not in a cage selling zoo tickets. These kittens will be a huge boost for the species in the wild"
CRITICAL NOTE: If you ever come across Scottish wildcat kittens don't assume they have been abandoned! Their mother may have just left them to go hunting. Try to get some photos and send them to admin@wildcathaven.co.uk with the location and your contact number.
SCOTTISH WILDCAT POPULATION AND THREATS
The non-hybridised Scottish wildcat population is estimated to number as few as 35 individuals. The captive population is heavily hybridised and neutered, and of little value to conserving the species in the wild.
Historically habitat loss and heavy persecution reduced numbers and range, in modern times both are still pressing issues alongside hybridisation (cross-mating) with domestic cats.
WILDCAT HAVEN
Conservation group working across the Scottish Highlands conserving Scottish wildcats in the wild. Working closely with local communities and landowners Wildcat Haven uses widespread neutering of domestic cats to remove the threat of hybridisation in remote areas still populated by wildcats. They also campaign for protection of key habitat such as Clashindarroch Forest; where they are supporting a petition with over 220,000 signatures (www.change.org/SaveTheWildcats).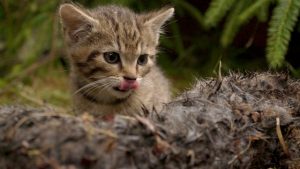 We are often asked to co-operate in research or conservational projects or study 'objects' re. Conservation Ecology.
Twané Bester focused on the African wildcat as her project to finish off her studies at University Pretoria, and requested to use some footage. Enjoy this video, starring a.o. our African wildcats Sid & Louise. The video was received well with a mark of 90% and Twané's professor requested to use it as example for next year's students. So well done! All attention for the small wildcatspecies is more than welcome!!!
A first glimpse of Olive, Solo, Beau & Bahati, the four young leopards born and (mother)raised at Wild Cats World, who in March this year were relocated for a (soft) release…… Founder/CEO of WCW, Babette de Jonge, went to visit (search for….) them, and these are the moments captured of the first glimpse, to show best the confirmed news that they are doing great (as expected) and are showing the exact right wild behaviour already. Esp. Solo and Olive turned very elusive and preferred to hide away for the vehicle….
They are in same territory as a rehabilitated wild male ( with Olive) and 2 wild females, Phoenix & Cleo (with the three boys).
For who said "you can't"….we only want to say: "yes we can!!!"  Thanks to all involved on our great journey to get the bigger and better for all cats, and have many released or free roaming in near future!!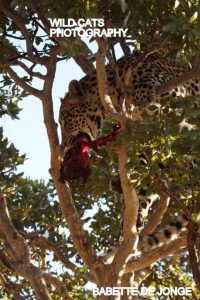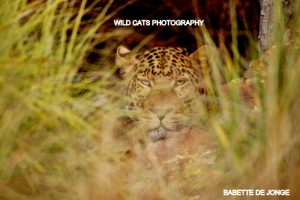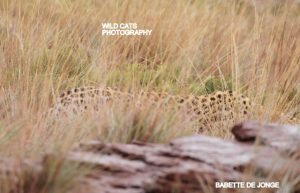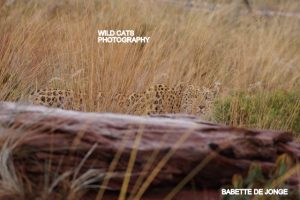 Check this out – Amazing jewellery for sale, featuring the species we fight for in our S.A. project (and other places)…..like the leopard and caracal.
Buying these jewellery means supporting Wild Cats World, 20% of the profits will go to our charity to do even better for the wild cats.
https://www.dbsilversmiths.co.uk/caracal-pendant-necklace-sterling-silver-handmade-by-saw-piercing-wild-cats-world-3254-p.asp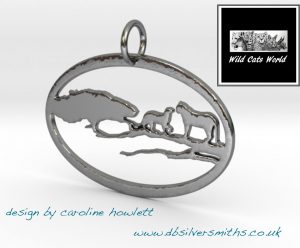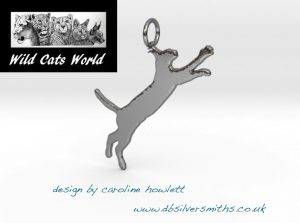 For this conservationist, there is only one way to start her day – by hanging out with leopards.
Babette De Jonge, 50, founded Wild Cats World in 2011 to help conserve endangered big cats, such as leopards and African wild cats.
Based in Kirkwood, South Africa, the sanctuary is home to four leopards, and one cub, cheetahs, servals, caracals, African wildcats, Africa's smallest cat – the black-footed cat and a group of 8 feral cats.
By building up a mutual respect with the leopards – who were rescued from exploitation – Babette has been able to work hands on with them during their rehabilitation.
Babette told Barcroft TV: "I just go in naturally and I see how they behave and if it's nice and fine, I'm staying. If not, I go out and the game is over.
"It's nice to go in and they come to you and greet you. They give you a rub, sometimes they spray you. I just respect them, I'm not afraid to go in with them to keep this special bond.
"They are always playful or naughty, but not aggressive, never. If they were, I don't think I'd go in anymore!"
Babette is passionate about providing the best forever home and care for the cats, as well as supporting endangered species with essential conservation programs, but she does not encourage others to interact hands on with big cats.
She said: "The rescues were four leopards, Feline, her brother Felix, another male Felipe and his female Felicia.
"For years, I was just an average animal lover. When I started to volunteer at sanctuaries, I thought, well there are certain things I really don't like – how animals are being kept, how they are treated.
"So I thought I'd like to make it better for them, so we decided to put our project up here."
Babette has rescued cats from canned hunting, exploitative petting centres and trapped or orphaned in the wild.
The conservationist said: "Feline, is an African leopard. We got her in 2011 when she was born. She was at a breeding farm, who took her away from her mother.
"I saw how she just had to interact with people, that's why we brought her here with a better enclosure. We took her brother, so we sort of rescued him to be company for her.
"There's a few rescue animals and a few, also 'rescues', but they're more like born in captivity. They were born for trade, and for abuse and for the hunting – canned hunting – so that's why we rescued them and brought them here to give them a better life."
The rescues at the sanctuary include wild caracal kittens that were orphaned after a farmer shot their mother.
Sanctuary employee Zanell McCarthy added: "Every cat has a very different personality, like one can be very loving, one can be very playful, some are a bit calmer than others. You cannot really compare one cat to another.
"It's just something you cannot describe to someone, the bond that you build up with these animals is just amazing.
"If you see the power that these animals have and the way that they play with each other, you see how strong they are.
"You must always be careful for the behaviour, you can check when they're going to be naughty but it's all play. I don't ever feel intimidated by them."
Babette ensures that their diet is as close to what it would be in the wild, so they feed on game meat, like e.g. impala, zebra, full prey like rabbit and sometimes a whole chicken.
The conservationist's ultimate goal is to release the animals into the wild for who possible and, for those animals that must stay in captivity, she aims to release them into huge enclosures to give them an experience as close to the wild as possible.  This is phase II and has already started.
Zanell said: "People think it's like the king of the jungle, or that they're the most aggressive animals, but they're not. They're actually very gentle animals – they're very misunderstood."
The four rescued leopards have now been relocated to Mpumalanga Province at Ubhetyan OAfrica for soft release back into the wild. And they are doing great! National Park is interested to release 7 leopards from Ubethyan, including the ones from WCW.
Babette said: "Cats in general, whether they're domestic or very small or very big, I'm just attracted to their looks and also to the way they're so independent but also so loving.
"The way they just look over you, like they're the rulers of the world – I love that, it's just great."
BARCROFT MEDIA, STUDIO 14, SHOREDITCH STABLES, 138 KINGSLAND ROAD, LONDON, E2 8DY 0207 033 1030