Are you a passionate (wild) cat enthusiast? Are you keen to work with African wildcats, Black-footed cats, Caracals, Cheetahs, Leopards, Servals and feralcats?
Would you love to assist our caretaker giving daily care (and more) to all cats at our sanctuary/conservation projects? And are you looking forward to hear more stories about how we fight for the survival of the mentioned species (but also the other wild cat species around the world), the rescue of many cats and the rehabilitation work we support at several other places in South Africa?
Please write to info@wildcatsmagazine.nl for more info how to volunteer with us. Or go to our volunteering page.
We welcome volunteers for longer and shorter periods of time. We still have availability this year during a few months, but do hurry to write us and book your dates.
See you soon at Wild Cats World!
Meet the 'cat-fox,' a mysterious mammal found in Corsica that could be a new species N'dea Yancey-Bragg USA TODAY Published 2:43 PM EDT Jun 20, 2019 A feline once thought to be a myth has been identified on the French island of Corsica, according to wildlife officials.
The "cat-fox," known as the "ghjattu-volpe" in Corsican, is longer than a domestic cat with larger ears, "highly developed" canine teeth and a tail with two to four rings and a black tip, officials from the National Hunting and Wildlife Office told the French news outlet Agence France-Presse.
Source: USA Today
In memory of Olive (and all others), one of the many victims of South Africa's disrespect to wildlife: poached and stripped. Olive Foundation, by Wild Cats World, raises funds for all activities fighting against poaching, stripping, trading, hunting…..snares. As well as to rescue her three friends out of the same "hell hole" and construct a nice and safe home for them.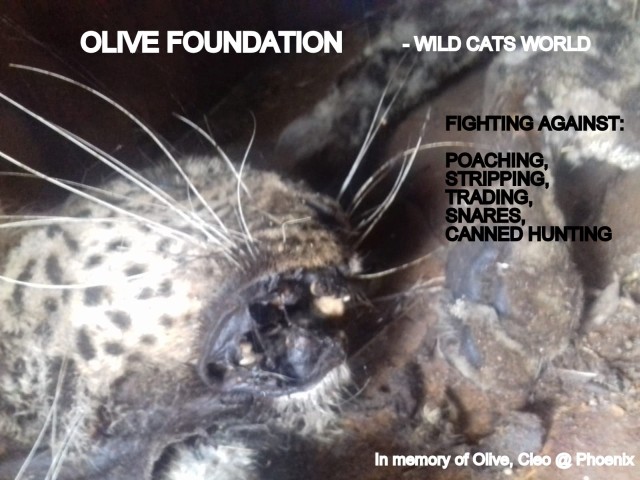 Please do support Olive Foundation with this essential work. Her death being not in vain, we hope she will be the symbol of the rescue of many big cats and other wildlife awaiting the same ill fate.Thanks.
Paypal: info@wildcatsmagazine.nl
Banktransfer to: Stichting WIld Cats World
ABN Amro Bank
Bussum, Netherlands
NL22ABNA0517247135
Reference: Olive Foundation
Some great cameratrap pictures of a "strawberry" leopard, or also called Pink or Red Leopard. Feeding on a giraffe carcass. Scientific research is done to the rare colour of the leopard, and one wild leopard was released back into the wild.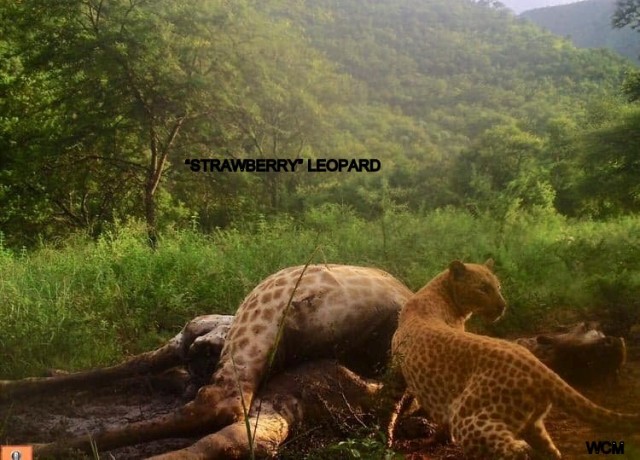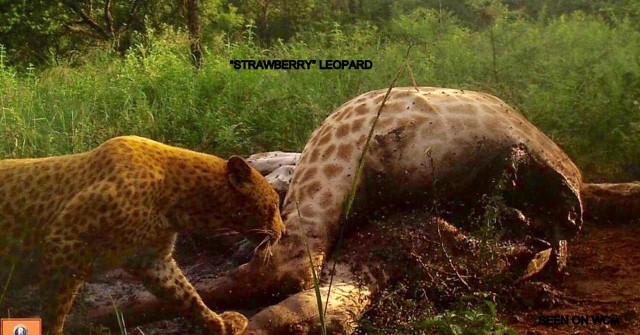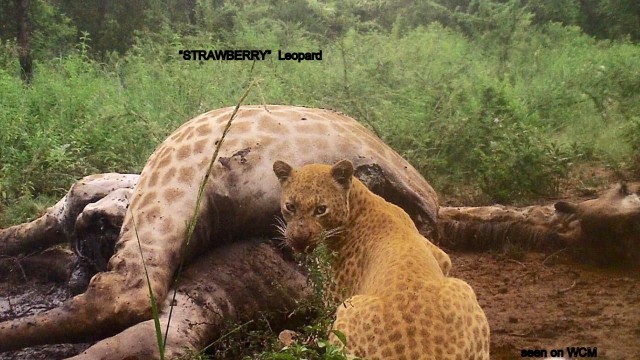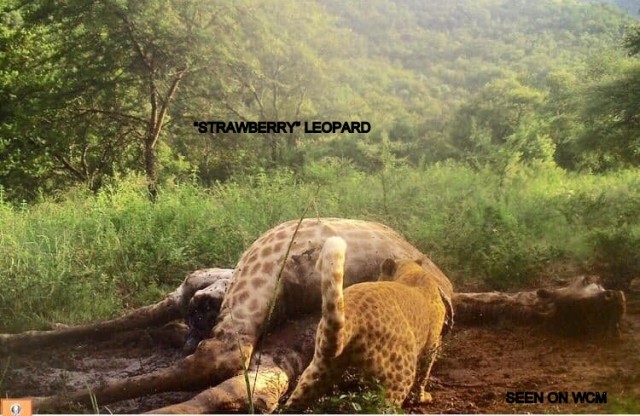 With credits to Mpumalanga Leopard Conservation, associate in leopard conservation and fighting poachers, farmers with bad intentions, snares and that sort of criminal acitivies.