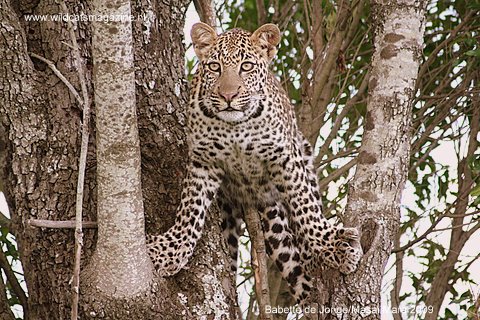 Fred Berrang' established the Leopard Conservation Project (LCP) in 2000, and together with other concerned citizens has had the privilege to conserve leopards in many different locations throughout Southern Africa. The Organisation was registered as a non-profit, section 21 Company in 2007 and is in the process of obtaining accreditation as a research organisation by the Gauteng Department of Agriculture, Conservation and Environment (GDACE) and the Limpopo Economic Development Environment and Tourism (LEDET). This will allow LCP to collect and process data that will contribute to the broader knowledge base of these exceptional and often elusive predators.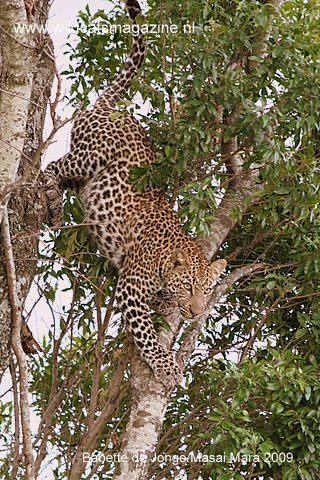 The focus of the project has primarily been to protect leopard from poaching, poisoning, trapping, and over-hunting, however in recent years focus has shifted to include the collection of data on population and territory size as well as the genetic relatedness and diversity of leopards within different regions. LCP has captured, darted, collared and released a number of animals into suitable environments with GSM cell phone collars and now monitors their movements remotely through the use of cutting edge technology. Collaring these animals has enabled LCP to collect data that will contribute to a better understanding of how these animals are equipped and affected by the challenges they face.
Area of Operation The Leopard Conservation Project has been involved in over 60 successful captures throughout Southern Africa. With offices in Johannesburg, focus is placed in the Waterberg Region of Limpopo Province covering a study area of approximately 100,000 km2.
Aims and Objectives
Little is known about the population numbers of leopard in Southern Africa. Due to their elusive nature, ability to adapt to almost any environment and, in some instances, extensive territories, estimates are sketchy and unsubstantiated in many areas. To achieve our objectives, Leopard Conservation Project has three areas of focus:
Protection:
As an apex predator, leopards play an extremely important role in maintaining a healthy eco-system. In conjunction with keeping wild prey species alert and ecologically fit, stable leopard populations help to keep lesser predator numbers under control. As one of the high-profile cat species, the economic value of leopard in the tourism industry cannot be underestimated since sightings are infrequent and highly sought after.

LCP works closely with farmers, conservation bodies and other research organisations to address areas of concern regarding leopard, their habitat and ways to manage them effectively. In short ensuring their survival for future generations.

Research:
If we are to protect leopards we need to understand what motivates their choices, how they utilise the landscape and how human habitation and development affects these choices. A lot of general information has been gathered on leopard however, we have come to realise there is still a great deal to be learnt. LCP collared 5 animals in 2008 and monitors their movements remotely. We hope to collar 10 animals in 2009.

Education:
By providing information based on sound research we hope to educate and assist farmers on how to better protect their livestock from Leopard predation. Our sharing of information can be used to formulate ethical and acceptable means of control. With the growing human population and diminishing natural ranges it is vital that the general public is educated and made aware of the issues facing leopard.
www.leopardcon.co.za/aboutus.html