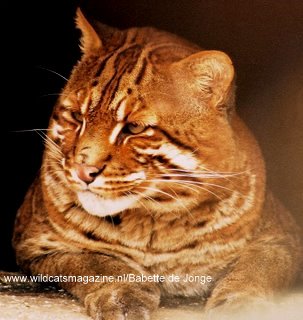 The Asian Golden Cat lives throughout Southeast Asia, ranging from Tibet and Nepal to Southern China, India, and Sumatra. It prefers forest habitats interspersed with rocky areas, and is found in deciduous, subtropical evergreen, and tropical rainforests. The Asian Golden Cat is sometimes found in more open terrain. It ranges from the lowlands to altitudes of up to 3000 meters in the Himalayas.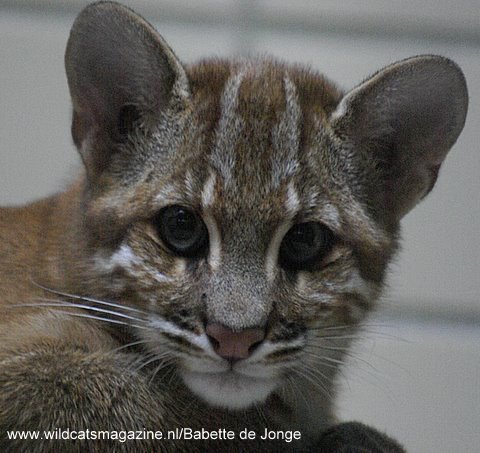 The Asian Golden Cat is a medium-sized wild cat weighing from 12 to 16 kilograms (26 to 35 lbs). In captivity this species can live up to 20 years, but its average lifespan in the wild is likely far shorter. While the fur is mostly foxy red or golden brown, black or grey colour variants may also be found. Normally, the coat is plain, save for some spots on the underside, and sometimes very faint spotting on the rest of the coat. However, in China there is a colour variant with leopard-like-like spots, which resembles a leopard cat.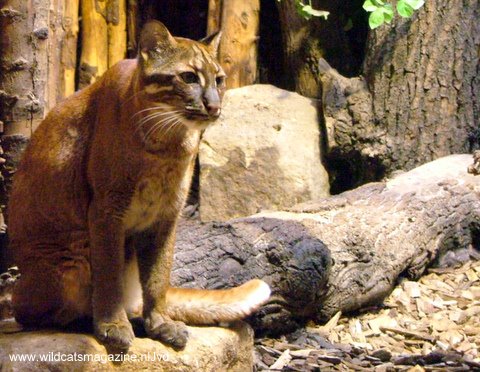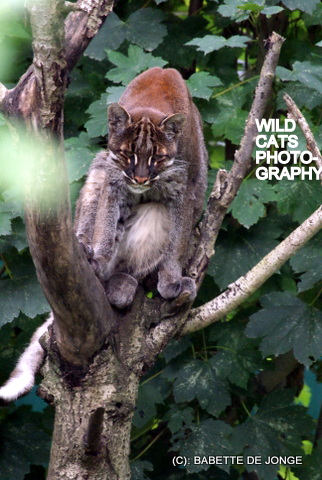 The exact population of the Asian Golden Cat is unknown, but it is listed on "Cites: Appendix I" and as "Lower Risk/Near Threatened" by the IUCN. It is hunted for its fur and, increasingly, for its bones for use in traditional Chinese medicine, just like the tiger (his natural enemy). However, the greatest risk posed towards the species is habitat destruction. There are few of these felines in zoos, but they do not breed well in captivity.