General
13-02-2021: Another four leopards were taken on a long one way trip to their forever home at the new WCW sanctuary. The team made sure they were well prepared for the long trip of at least 13 hours. Three farmcats went along and some materials. The planning was to also transport servals on this trip but sadly the export permit on the Eastern Cape side did take too long.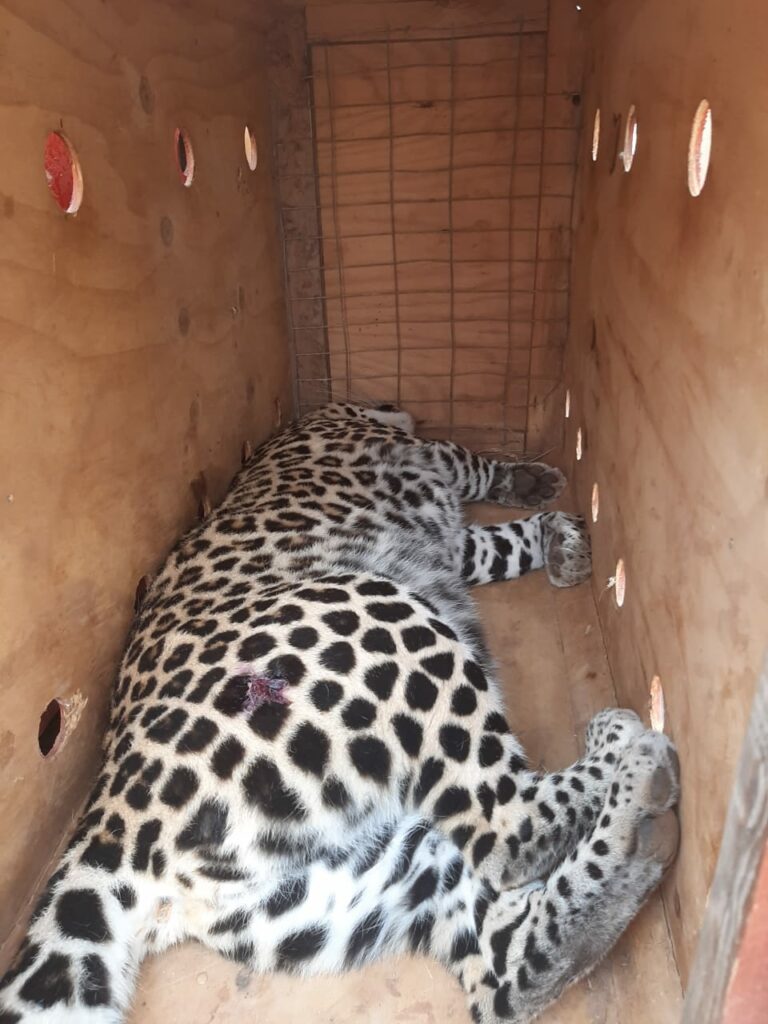 We still have many more relocations to go. WCW is making dreams come true!!!!
The African wildcats who were relocated two weeks ago took their first steps in their new outside area, and they love it!!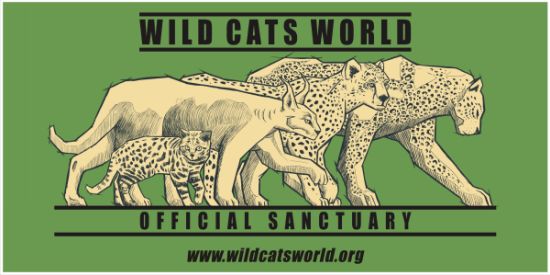 Wild Cats World can make your dreams come true!!
Is your life long dream to start a responsible sanctuary for South African native wild cats (big and small)? Lions, leopards, cheetahs, caracals, servals, African wildcats and/or Blackfooted cats? And to give them the best life possible?
Do you have a start-up capital of 30.000 (-50.000) euro?
Are you able to manage a non-profit place from a distance or on site, in South Africa? With your own means, staff, animals?
Are you able to make and maintain friendships and partnerships?
Are you able to or willing to preferably start today than tomorrow?
Do you know what we stand for as Wild Cats World and are you interested in our work?
WE CAN HELP YOU!!!!
Please contact me, at info@wildcatsmagazine.nl
Only serious e-mails will be taken into consideration. Please don't make inquiries if you have to reply "no" to any of the above mentioned questions.
Please do attach a copy of your ID/Passport and a clear description why you would like to take up this challenge and why we should take you into consideration.
I am looking forward to hear from you!!!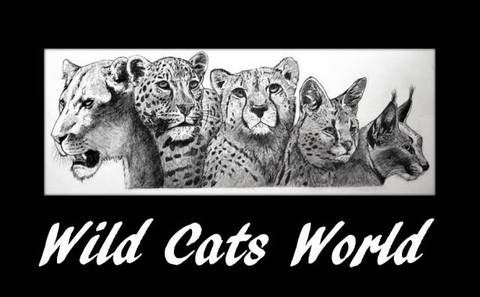 Babette de Jonge
(Founder/Owner/exec. Director Wild Cats World)
Zwaluwlaan 110, 1403 BL
Netherlands
Registration no: 50983962
Contact no: +37 6 1679 8553
Email: info@wildcatsmagazine.nl
The Wild Cats World & Magazine team wishes you a very merry X-Mas & a
blessed 2021.
Thanks for your support & Please keep watching this space.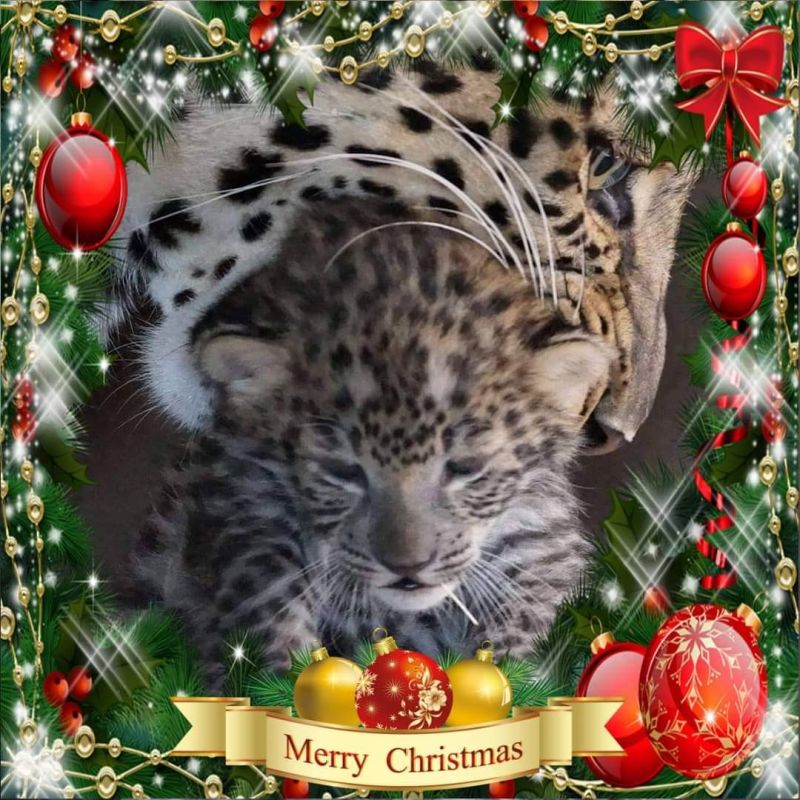 Sponsorships: Help Provide the Best Care for the small and/or big cats!
By sponsoring a small or big cat you are helping Wild Cats World to provide the very best care for all of the cats that call the sanctuary home. Sponsoring a cat by (symbolical) adoption or sponsoring a project (like the construction of camps: the bigger, the better!) is easy!!!!
The proceeds from the sponsorship program fund nutritionally balanced diets and vitamins, excellent daily care by experienced and loving caretakers, excellent veterinary care, flea/tics prevention, enrichment, support of the wild species.
For 25 euro (20 USD) a month or more you can be assured your favourite cat or species will get even better care than already is the case.
Choose your favourite cat or species: African wildcats, Black-footed cats, Caracals, Cheetahs, Leopards and Servals. You can also support our feral cat project or Lion project.
Make a monthly or yearly donation, or one-time donation sponsoring one project, like the construction of a huge camp.
On behalf of the cats we would like to thank you for deciding to join the Wild Cats World family by sponsoring a wild child or species.
Paypal – info@wildcatsmagazine.nl;
Our banking details: (South Africa) First National Bank Wild Cats World Sanctuary Acc.no: 62865321592 Branch code: 260216 Ref: Donation (Name)
Banking details (Europe): Stichting Wild Cats World ABN AMRO Bank Bussum, Netherlands IBAN NL22ABNA0517247135 BIC code of the bank is ABNANL2A
Wild Cats World is officially registered as non-profit in South Africa and the Netherlands.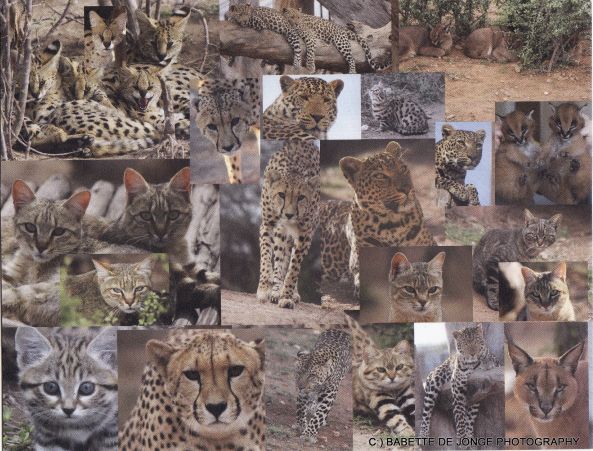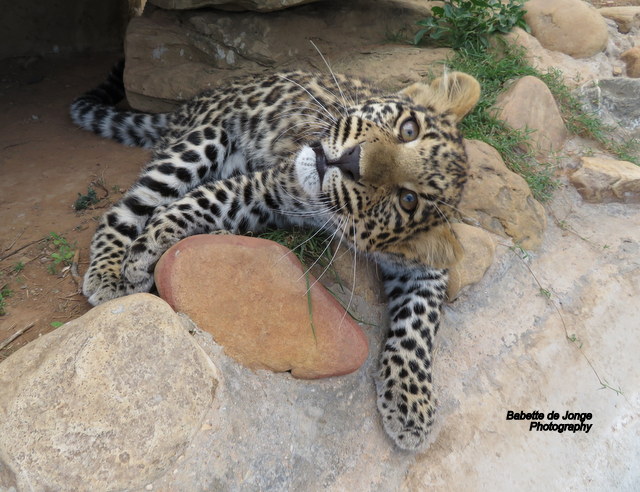 Do you want to support this pretty leopard female and her species, or
other wild cats who deserve the best? We are a non-profit organisation
and need your help now more than ever.
PLEASE HELP US OUT – COVID 19 HIT US HARD TOO. THE CATS STILL DESERVE THE BEST BUT MONEY AND TIME IS RUNNING OUT!!!
Your donation will be so essential and so welcome! It is also possible to sponsor certain cats, projects or constructions. Thank you so much!!!
Paypal – info@wildcatsmagazine.nl
or Our banking details: First National Bank Wild Cats World Sanctuary Acc.no: 62865321592 Branch code: 260216 Ref: Donation (Name)
or Stichting Wild Cats World ABN AMRO Bank Bussum, Netherlands IBAN NL22ABNA0517247135 BIC code of the bank is ABNANL2A