Sacred Birman cat Queeny reached the respectable age of 20 today, June 27th 2022 and we hope to have her amongst us for many more years to come, in good health and spirit like she still is now.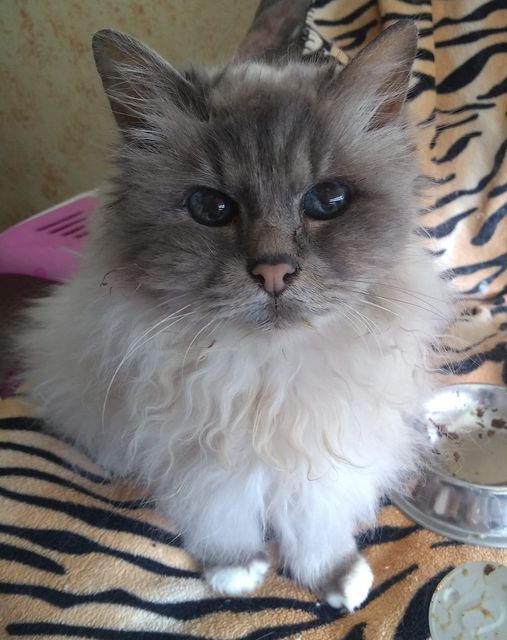 Queeny and her three other Sacred Birman friends (aged 17, 15 and 14) of the former cattery WildCats are the fortunate cats living comfortably at the Wild Cats World home and office.
Queeny with her age and personality truly is the Matriarch of the extended family of cats and other animals in our care in the Netherlands and South Africa. We provide the best of care to big groups of rescued feral cats, wildcats, domestic cats and big cats such as leopards, cheetahs but also to the medium-sized servals, caracals and smaller African wildcats and Black-footed cats.