For German speaking/reading wildcat enthusiasts. In this book author Wolfgang kindly pays attention to Wild Cats World and our conservation projects for the leopard, black-footed cats, etc.
In short….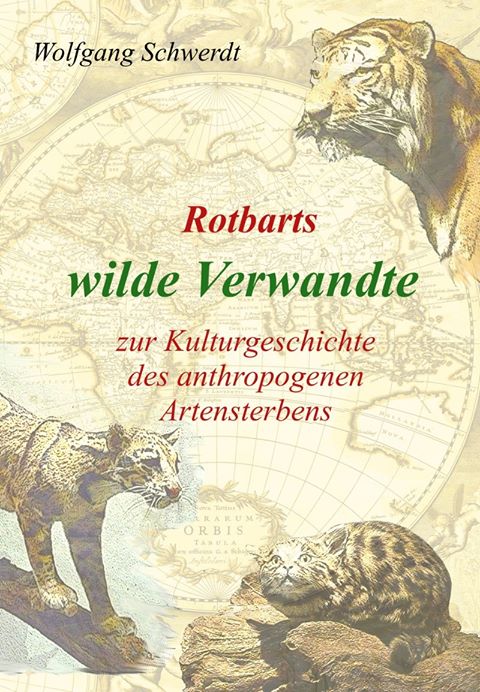 Marbled cat, Sumatran tiger, leopard, clouded leopard, or black-footed cat.
They all have one thing in common: they are on the brink of extinction.
Since the emergence of the first civilizations, they are hunted, as well as admired. The wild species and their natural habitat are decreasing rapidly
everywhere in the world.
In this book a cultural and historical journey of the early years of the 17th century, in which the fictional ship cat Rotbart (a tomcat) experienced his adventures, until modern times with its present challenges, causing the so-called sixth mass extinction of Earth's history. The wild cats are related to the Rotbart, the hero of the story.
The reader will take a journey into the world of divine rulers, cultural heroes, man-eating cats of prey, unscrupulous traders, historic eradication campaigns and passionate conservationists. Because the cultural history of anthropogenic biodiversity is characterized by greed, power, scientific passion, religious beliefs and a heavy dose of stupidity of the species, ancestors of Homo sapiens.

A different journey meeting the "wilde Verwandte"
TM and TCM incorporated by WHO – appeal to WHO members to guarantee the protection of endangered plant and animal species
A great cause we are committed to – please do sign & share as much as you can.