The pretty girl you see on the photos, is Phoebe. A few weeks ago she was brought in at our sanctuary.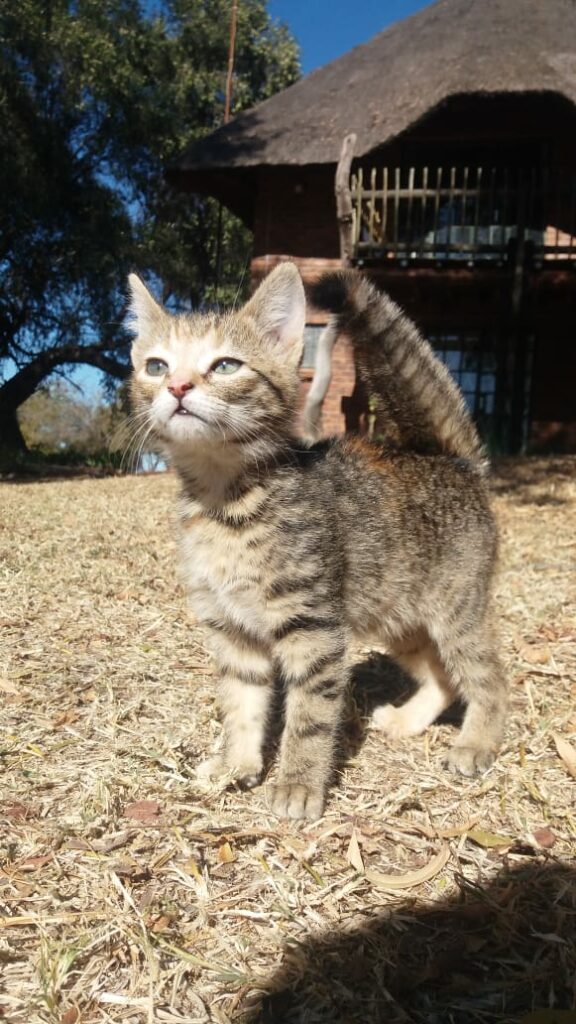 They found her all alone in the bush, near a lodge. There's not many cats around this place in the bush, apart from a few African wildcats that have been sighted. As for her looks she is expected to be their offspring.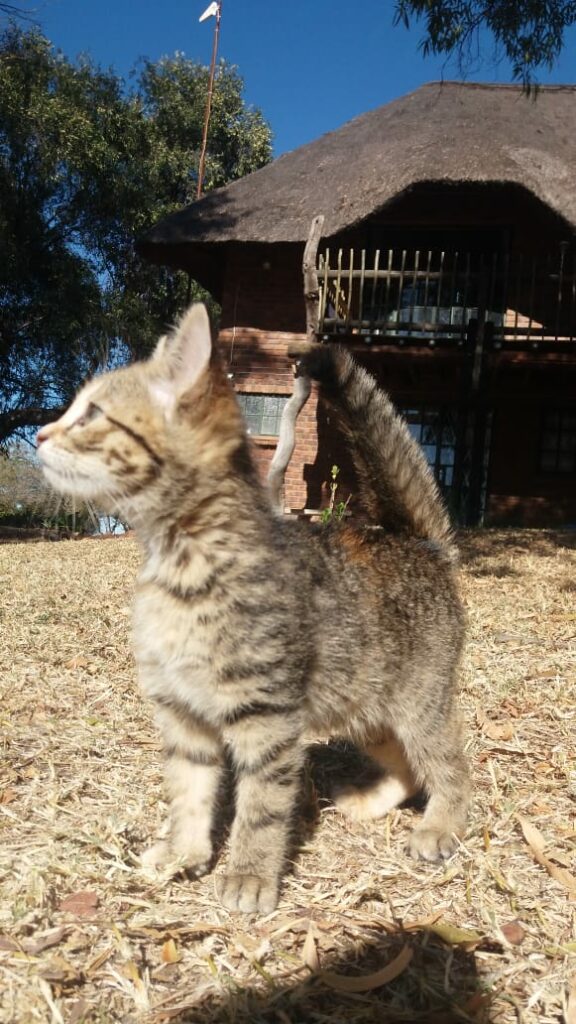 When she was brought to us she suffered from a serious blockage. We brought her to the vet who treated her twice. After that, and with the help of a special diet to prevent more future problems, she recovered completely.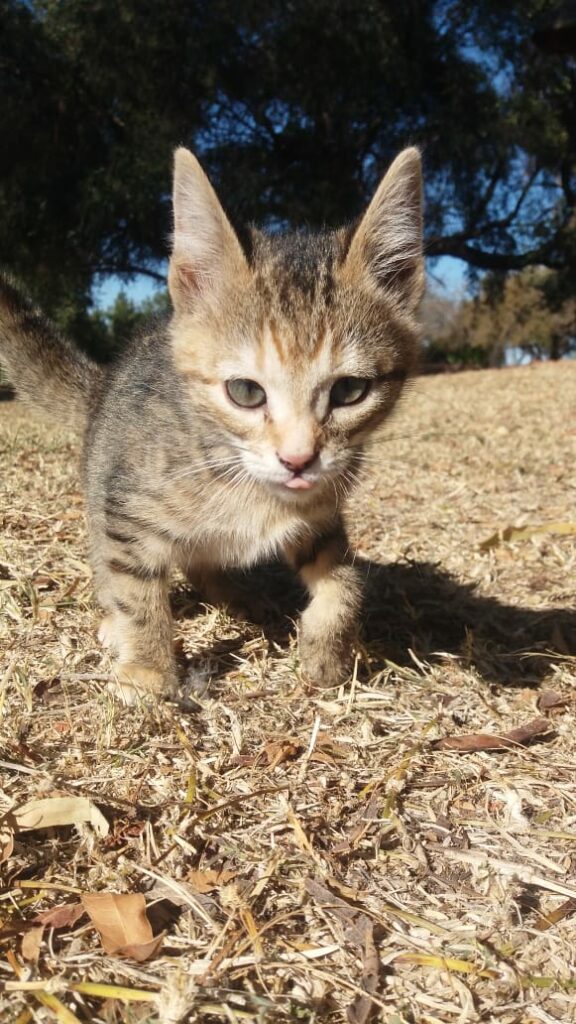 Phoebe turned out to be a very pretty and feisty girl.