The African Cat You've Never Heard Of
I was used to working in the savannahs of eastern and southern Africa, where the animals I studied roamed in full sight. I was used to the relative comfort and safety of getting around in a 4×4, and my camera went everywhere with me.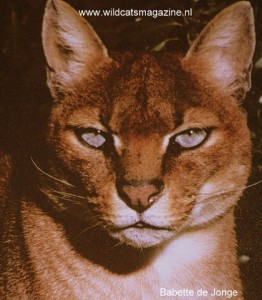 Then, in 2010, I arrived in the Central African country of Gabon to begin my study on African golden cats in and around Ivindo and Lopé National Parks. For the first few days, I stubbornly kept my camera with me, but soon realised that it was slowing me down.
I could no longer rest it on my lap as I scanned the horizon. I had to carry it for nine hours a day as I surveyed the humid forest on foot, and I had to be ready for a hasty retreat in case I stumbled upon elephants – quite easy to do when visibility is restricted to a few metres by thick vegetation.

Read the complete article:
http://magazine.africageographic.com/weekly/issue-41/african-golden-cat-gabon/