Published December 18, 2019 | By Web Master | Edit
Team Wild Cats World and all wonderful wild cat ambassadors love to express our gratitude for your wonderful support throughout another year. A year with lots of difficulties to overcome, plans to make, changes taking place. Another year full of love and care for the resident wild cats and species in our sanctuary and conservation programs.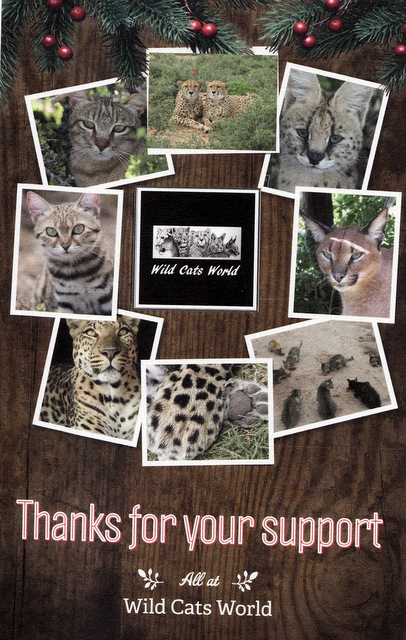 What kept us most busy and still is: the fight for the African leopard. With the "disappearance" of our female Olive on her way to the wild, we discovered many shocking things which are huge threats to the wild leopards. So a courtcase and lots more will be happening next year and also lots of other ambitious plans to start with.
But we will keep you up-dated by posts on social media and this website.
For now: have a blessed Christmas and a wonderful 2020 in good health!