Leopard
Published December 18, 2019 | By Web Master | Edit
Team Wild Cats World and all wonderful wild cat ambassadors love to express our gratitude for your wonderful support throughout another year. A year with lots of difficulties to overcome, plans to make, changes taking place. Another year full of love and care for the resident wild cats and species in our sanctuary and conservation programs.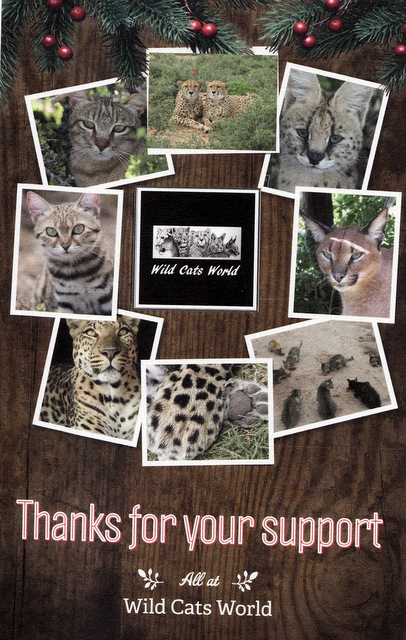 What kept us most busy and still is: the fight for the African leopard. With the "disappearance" of our female Olive on her way to the wild, we discovered many shocking things which are huge threats to the wild leopards. So a courtcase and lots more will be happening next year and also lots of other ambitious plans to start with.
But we will keep you up-dated by posts on social media and this website.
For now: have a blessed Christmas and a wonderful 2020 in good health!
Yes THIS (see photo!) is exactly what we think about all the animal abuse… exploitation, trade, bone and Hunting 'industry' in South Africa.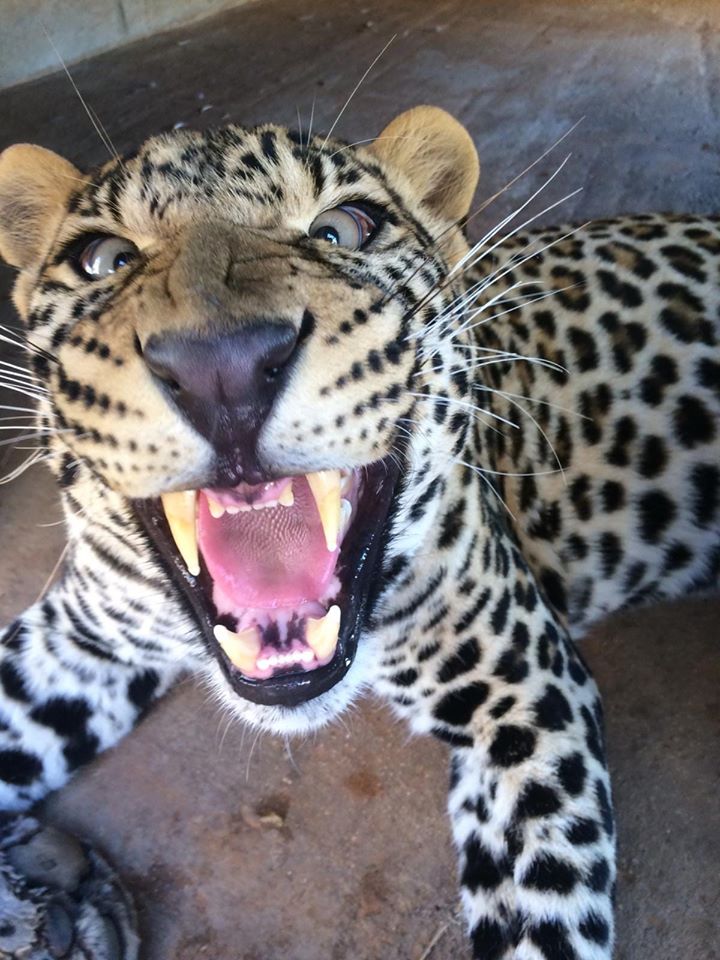 Thanks to the best Leopard ambassadors we have been working for most of 2019 on a huge scale Investigation as for the mentioned before. Name and shame and revealing time soon…
It is scary that everybody somehow and in some way is involved in this business. Foundations, welfare organisations, conservation… huge laugh, in fact the biggest threat to Wildlife as it appears now. Learnt so much past time… hard to describe. Yes the book will be there in the end too!
Thanks to Caib our volunteer from Scotland for the great picture, Chui @ Wild Cats World.
In memory of Olive (and all others), one of the many victims of South Africa's disrespect to wildlife: poached and stripped. Olive Foundation, by Wild Cats World, raises funds for all activities fighting against poaching, stripping, trading, hunting…..snares. As well as to rescue her three friends out of the same "hell hole" and construct a nice and safe home for them.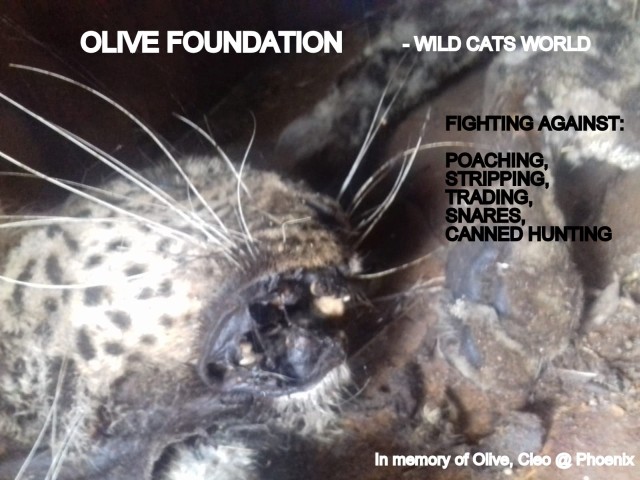 Please do support Olive Foundation with this essential work. Her death being not in vain, we hope she will be the symbol of the rescue of many big cats and other wildlife awaiting the same ill fate.Thanks.
Paypal: info@wildcatsmagazine.nl
Banktransfer to: Stichting WIld Cats World
ABN Amro Bank
Bussum, Netherlands
NL22ABNA0517247135
Reference: Olive Foundation
Some great cameratrap pictures of a "strawberry" leopard, or also called Pink or Red Leopard. Feeding on a giraffe carcass. Scientific research is done to the rare colour of the leopard, and one wild leopard was released back into the wild.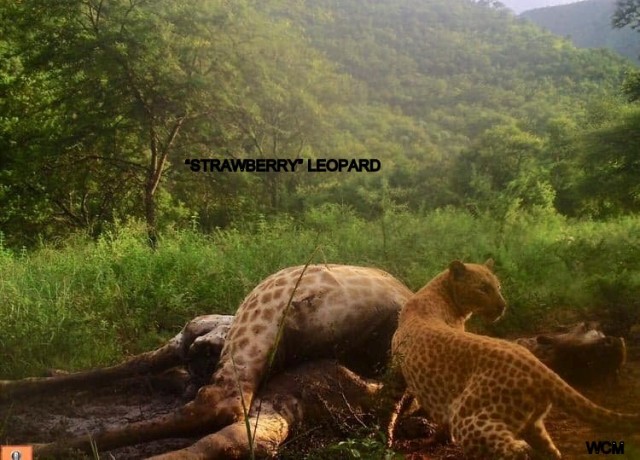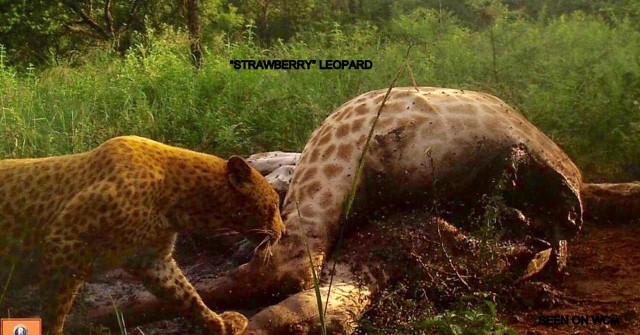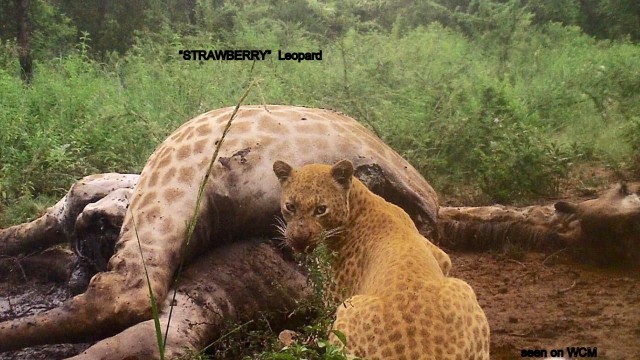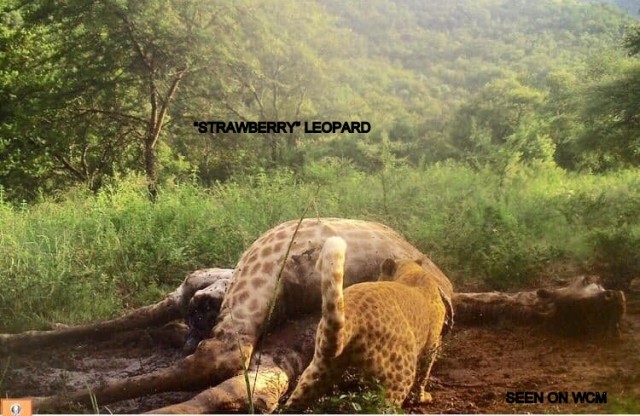 With credits to Mpumalanga Leopard Conservation, associate in leopard conservation and fighting poachers, farmers with bad intentions, snares and that sort of criminal acitivies.