Conservation
The Iriomote cat (Prionailurus bengalensis iriomotensis) is a subspecies of the leopard cat that lives exclusively on the Japanese island of Iriomote. It is critically endangered.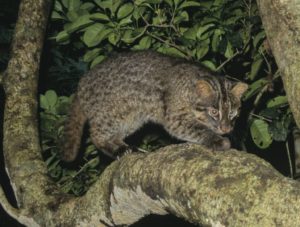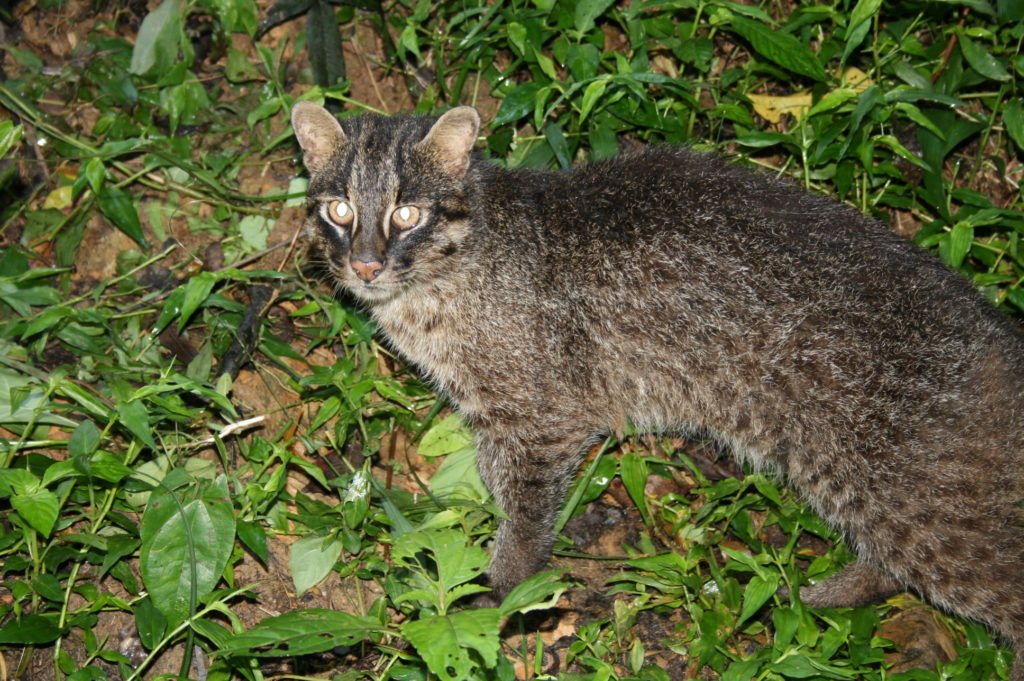 We received an e-mail and an excellent drawing by Masahiro Tateishi.
He is a Japanese wildcat enthusiast. He asked us to put this cat species in the spotlight again.
The Iriomote Wildlife Conservation Center reported only 110 Iriomote cats in 2016 and ever since it only went downhill for the numbers of this species. It is very rare to have a good sighting of this cat. Luckily we can show you this great drawing and some pictures of the Conservation Center. To follow their great conservation work for the Iriomote cat, go to their website.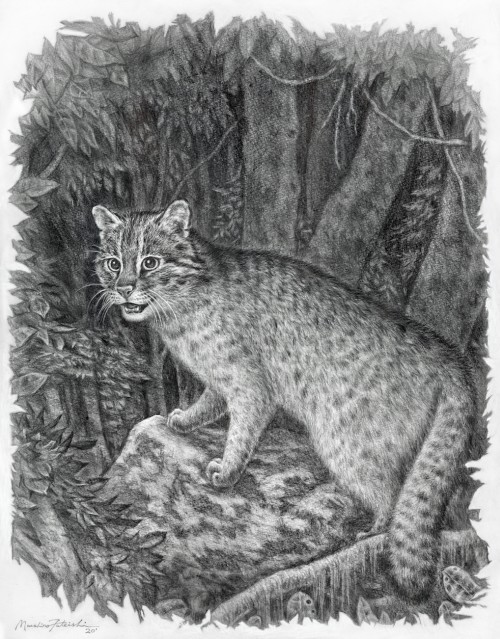 The pampas cat is a small wild cat native to South America, It is listed as Near Threatened on the IUCN Red List as habitat conversion and destruction may cause the population to decline in the future. It is also known as Pantanal cat and colocolo in parts of its range.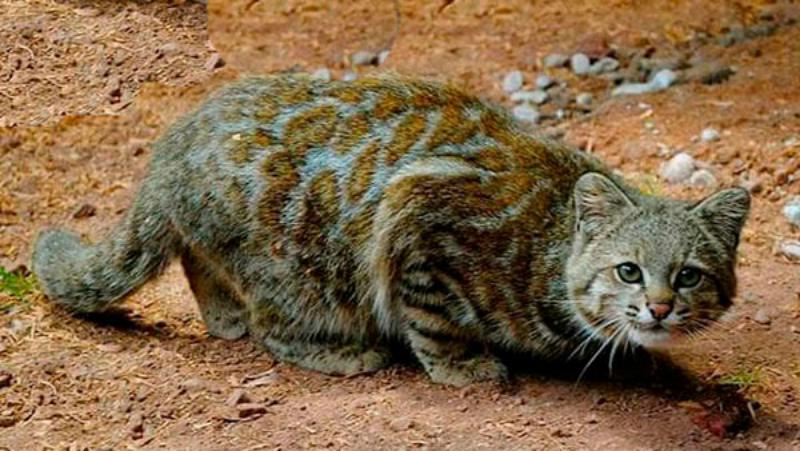 Yes THIS (see photo!) is exactly what we think about all the animal abuse… exploitation, trade, bone and Hunting 'industry' in South Africa.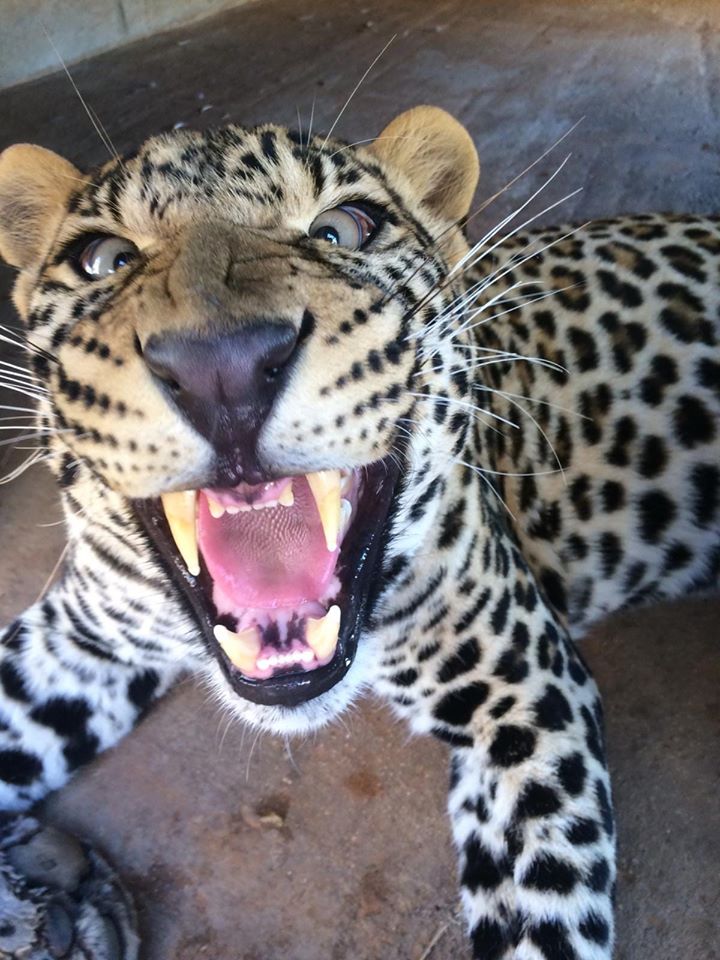 Thanks to the best Leopard ambassadors we have been working for most of 2019 on a huge scale Investigation as for the mentioned before. Name and shame and revealing time soon…
It is scary that everybody somehow and in some way is involved in this business. Foundations, welfare organisations, conservation… huge laugh, in fact the biggest threat to Wildlife as it appears now. Learnt so much past time… hard to describe. Yes the book will be there in the end too!
Thanks to Caib our volunteer from Scotland for the great picture, Chui @ Wild Cats World.
In memory of Olive (and all others), one of the many victims of South Africa's disrespect to wildlife: poached and stripped. Olive Foundation, by Wild Cats World, raises funds for all activities fighting against poaching, stripping, trading, hunting…..snares. As well as to rescue her three friends out of the same "hell hole" and construct a nice and safe home for them.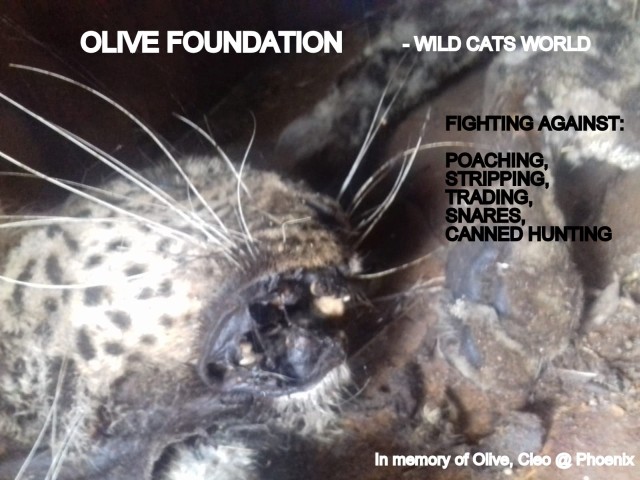 Please do support Olive Foundation with this essential work. Her death being not in vain, we hope she will be the symbol of the rescue of many big cats and other wildlife awaiting the same ill fate.Thanks.
Paypal: info@wildcatsmagazine.nl
Banktransfer to: Stichting WIld Cats World
ABN Amro Bank
Bussum, Netherlands
NL22ABNA0517247135
Reference: Olive Foundation
Some great cameratrap pictures of a "strawberry" leopard, or also called Pink or Red Leopard. Feeding on a giraffe carcass. Scientific research is done to the rare colour of the leopard, and one wild leopard was released back into the wild.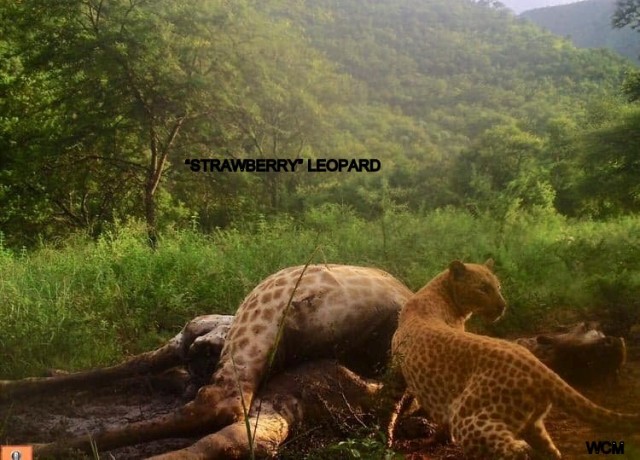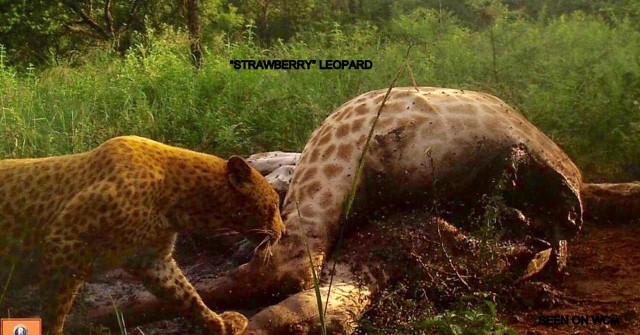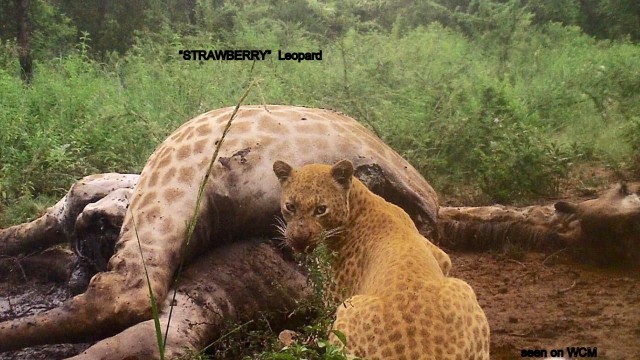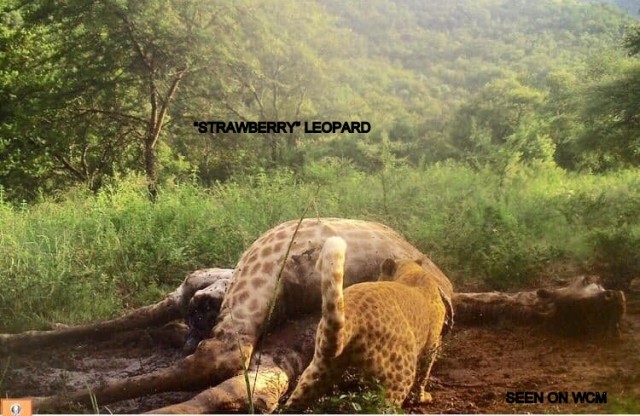 With credits to Mpumalanga Leopard Conservation, associate in leopard conservation and fighting poachers, farmers with bad intentions, snares and that sort of criminal acitivies.