Leopard
Some great cameratrap pictures of a "strawberry" leopard, or also called Pink or Red Leopard. Feeding on a giraffe carcass. Scientific research is done to the rare colour of the leopard, and one wild leopard was released back into the wild.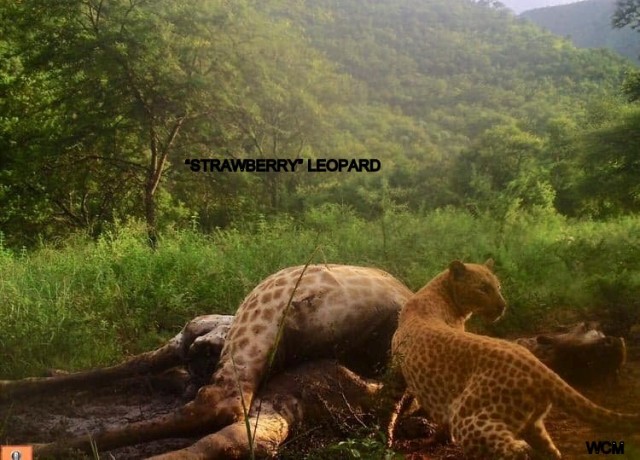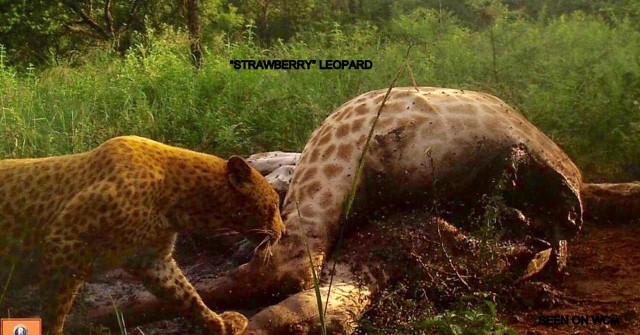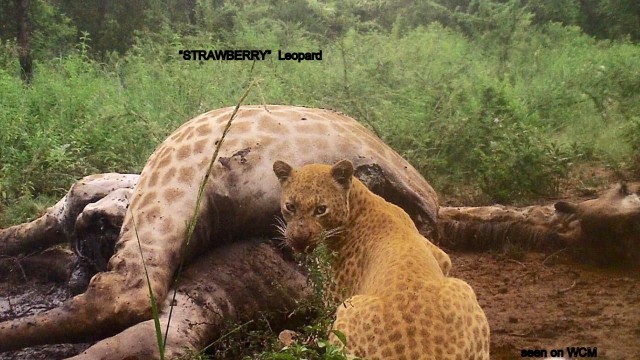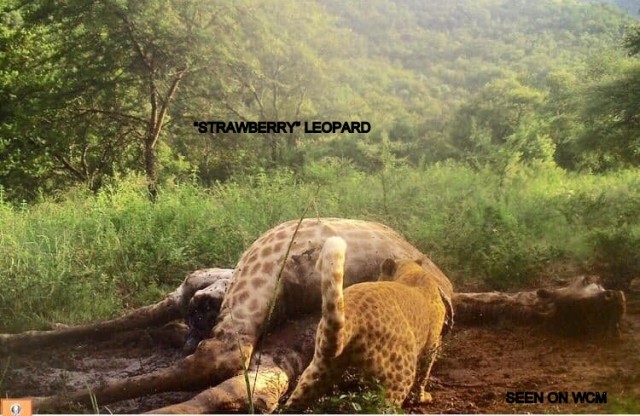 With credits to Mpumalanga Leopard Conservation, associate in leopard conservation and fighting poachers, farmers with bad intentions, snares and that sort of criminal acitivies.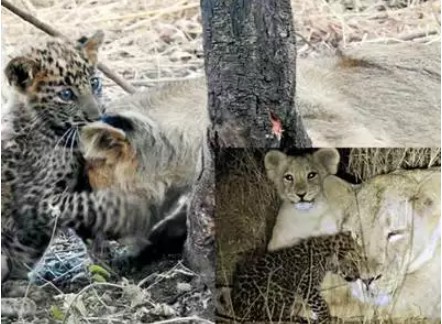 Read more at IndiaTimes.com.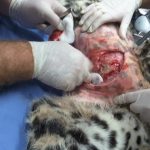 The #1 project Wild Cats World currently supports is a leopard rescue of a badly injured wild male leopard. This fundraiser is to give him the essential medical care.
The injuries result from snares on a farm that have done a lot of damage. He is badly injured but is in good hands now. This project is in association with a Leopard Rescue, Rehab & Release program in the Mpumalanga district, South Africa.
Please, support us! Funds are badly needed. So far, all funding was provided for by the vet and the Rehab program. But if we want to continue this badly needed work, we need every penny we can get. See the link below.

It is also possible to donate by Paypal,
Email: info@wildcatsmagazine.nl
PLEASE HELP THIS LEOPARD!!!! DONATE & SHARE!!!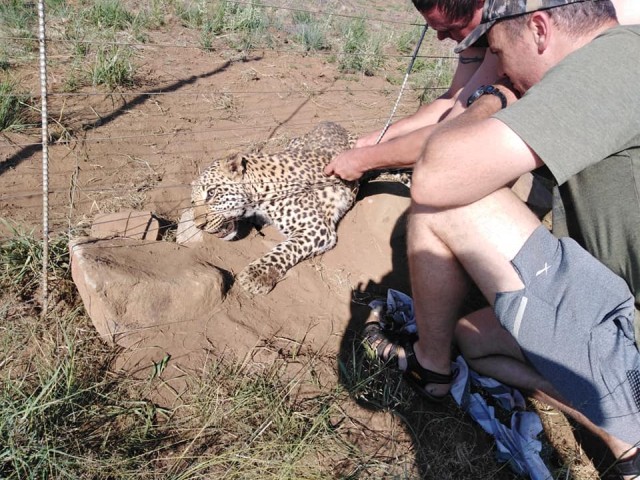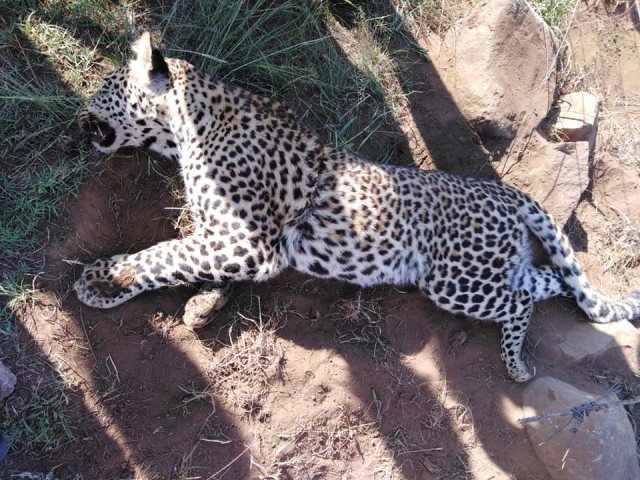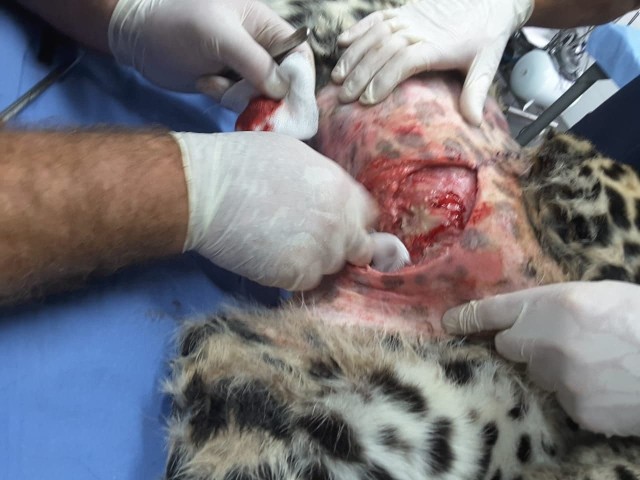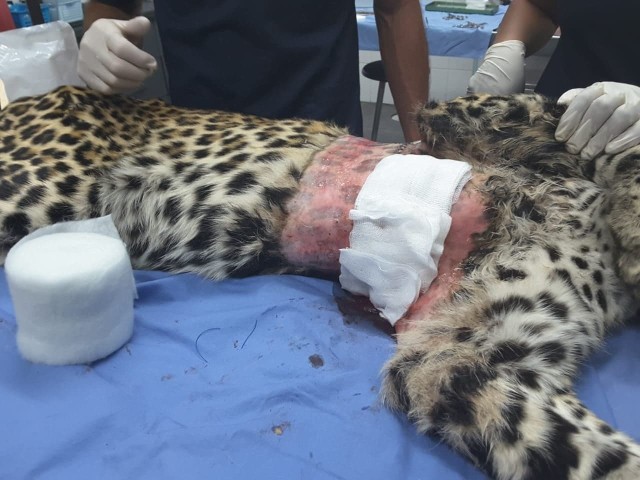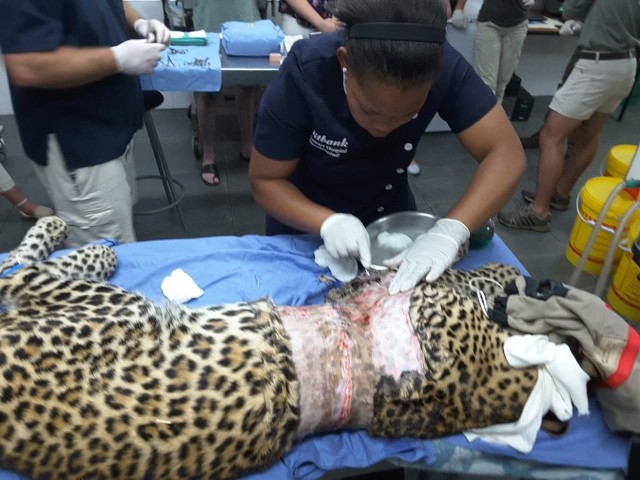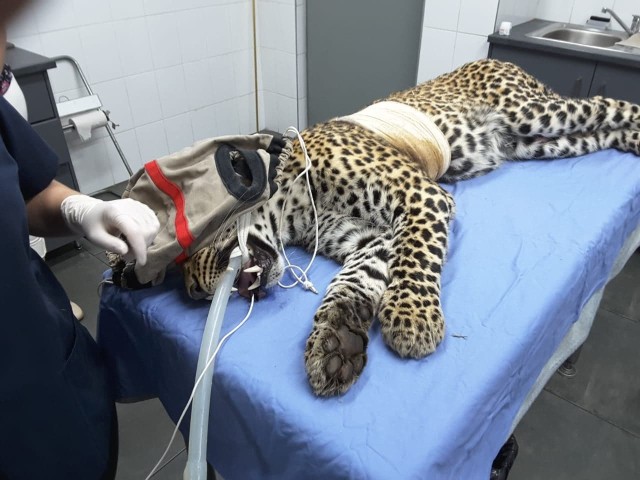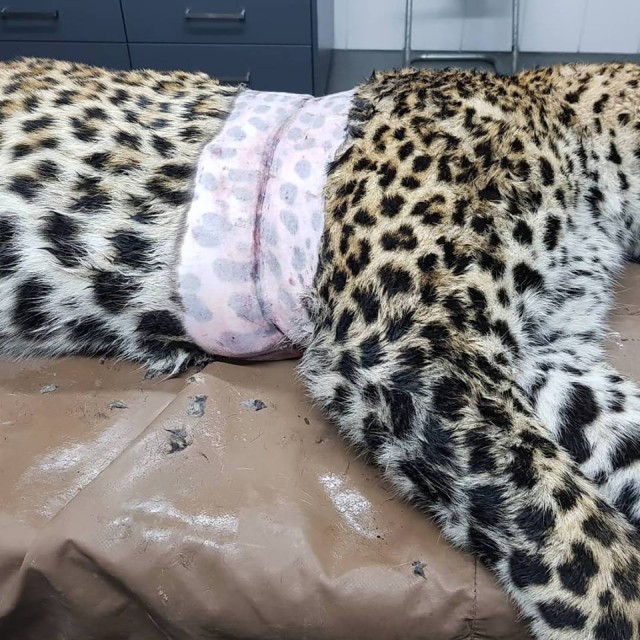 Enjoy this incredible video of African leopard (Panthera Pardus Pardus) mom Feline and her three wonderful cubs, playing & grooming.
At Wild Cats World.
Video by: Babette de Jonge, founder/CEO Wild Cats World
---
The African leopardcubs @ Wild Cats World meeting their daddy for first time without a fence between them.
In an incredible wildlife moment a leopard leapt from a height of 40 feet to snare a spot of lunch.
The cunning big cat dives from a tree into a herd of startled impala, quickly pinning one of the animals down.
The African antelope moved to graze underneath the tree, unaware that the crafty predator was lurking in the branches several metres above them.
Full article: DailyMail.co.uk